University Park today
The police department averages less than 2 minutes response times. The school system (HPISD shared with Highland Park) is exceptional. In terms of college prep (SAT, AP, scholarships) the high school ranked 6th in the nation by Wallstreet Journal in 1999, 12th by Newsweek in 2005. The school also excels in athletics and was rated 42nd in the nation by ESPN in 2005.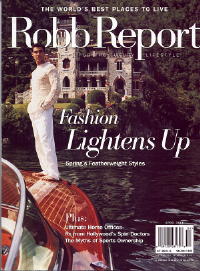 In 2000, Robb Report rated the Park Cities (University Park and Highland Park) the 8th best affluent community in the nation where livability and community were considered along with luxury and affluence (article's page 1 page 2 page 3 page 4)
University Park town history
When SMU officially opened in 1915, University Park was a community of scattered houses mostly for faculty and staff. The University Park name came from being next door neighbor to Highland Park and how the community was nearly an extension of SMU with water and sewer supplied by the university.
By 1924, University Park had grown to more than 380 houses and was overburdening SMU's infrastructure. University Park tried to merge with Dallas but was turned down because Dallas at that time was having its own problems keeping up with growth. Spurned, University Park petitioned the County Court to incorporate as a town to develop its own city services.
The next two decades saw tremendous growths for the new town. By 1945, University Park had more than 9,000 houses and was in turn wooed by Dallas to annex. When University Park residents voted down the merger (by a narrow margin), Dallas used its home rule powers to annex the territories around University Park to cap the town's size at 2,350 acres or 3.7 square miles where it remains.
By 1955, there were few empty lots, and by 1969, the population had maxed out at 23,000. Not able to expand helped University Park to improve on quality instead of quantity.
By and by, the schools, the city services, the community spirits kept improving for University Park to become one of the best places to live. Through the years, University Park steadily increased its stature as an icon of Dallas area real estate thanks to a central location, strong community, and ample city budget (from higher home values).
Since the 1960's, University Park home prices appreciated well above norm due to being in static supply against growing demand. With the Metroplex population reaching 5.7 millions in 2000 and growing (versus University Park's 23,000 since 1969), University Park housing will be even more in scarce supply to be a good if not great investment.